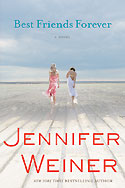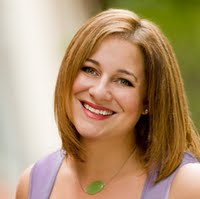 I wanted to read "Best Friends Forever " by Jennifer Weiner (Atria. 362 pp. $26.99) as soon as it was released this summer ... but I couldn't touch it at the Pottstown Library. The reserve list started in the hundreds.
So I waited. And waited (it's quite a rare occasion that I will buy a new book these days, and this was not one of them). Until finally one day last month my avid-reader boss, who had purchased a hardcover copy of the book, brought it into work to share.
I thoroughly enjoy Jennifer Weiner's books. They're the kind of engrossing, escapist chick lit reading you just want to tear through after a crappy day. She's a writing talent who intrigues me, as she wrote at my hometown paper, the Centre Daily Times, in the early 1990s and later was hired as a columnist and reporter for the Philadelphia Inquirer. Here's someone who was once in my line of work and, well, made it ... in the bigtime sense.
The author makes Philly her home today. Check out her fun website,
JenniferWeiner.com
, to learn more about Weiner and her books, which include her debut "Good In Bed" and the more ubiquitous "In Her Shoes," made into a popular movie starring Toni Collette and and Cameron Diaz.
"Best Friends Forever" is the story of Addie and Val, who were best friends as girls who parted ways after some bad thing happened in high school. At the outset of the novel is their reunion, on the eve of their 15th high-school reunion, when Val shows up unannounced late at night at Addie's door saying "Something horrible happened, and you're the only one who can help."
Weiner, a master of keeping her readers hanging from chapter to chapter, waits to reveal what exactly it was that made the girls take a 15-year hiatus from their friendship. We learn that both Addie and Val have undergone massive transformations over that time. Addie, who had been a chubby kid who ate her emotions, has lost a lot of weight and gained some healthy habits, such as eating right and exercising. Val has "blossomed" into a gorgeous yet shallow TV news personality who has a knack for using people to get what she wants.
This is where the story gets a little played out for me. In many of Weiner's previous novels, notably "In Her Shoes," this same theme has come up: Mildly unattractive girl with a heart of gold gets taken advantage of by her beautiful yet mean/troubled sister/friend. Unattractive girl has an epiphany of sorts and starts working out. Despite bad behavior of now morally reforming pretty bad-girl friend gets the guy. Bad-girl friend steps up to the plate in the end.
And there you have a basic sketch of what goes on in "BFF" - and other Weiner novels. Val gets Addie involved in a bunch of bad situations, steals/spends her money, nearly gets her arrested. Addie overcomes and comes out of it all with a new lease on life, her BFF back and a loving new BF.
On her blog, wittily named
A Moment of Jen
, Weiner says this book differs from her previous tomes in that it has a main male character. That would be Jordan Novick, the cop who ends up investigating Addie and Val. I have to agree, the male POV is new, and I liked it. Like Addie, he's a real person with real faults and an interesting past.
Despite having heard it all - or at least some of it - before, "Best Friends Forever" was a fun mind-candy kind of read. A nice digression from the more serious (boring, slow) books that have graced my nightstand lately. And so, as it's been since the day I finished reading her first novel, I look forward to whatever Weiner has coming out next and hope to run into her in Philly someday. I wonder if she salsas?