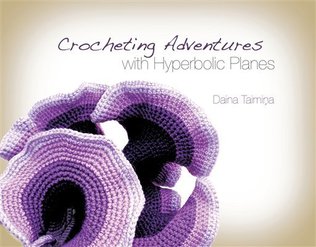 Our friends from across the pond at Reuters have released their annual list of book titles that take the cake. The Mercury's ever plugged in Evan Brandt found these gems on the Web and passed them along. Some are funny, some just odd...
Crocheting beats the Reich for odd title prize
LONDON (Reuters) - Defying grim predictions that the economic downturn would clobber specialist books, the annual contest for oddest title has had a bumper year, with the 2009 winner being named on Friday as "Crocheting Adventures with Hyperbolic Planes."
The book won 42 percent of the vote run by TheBookseller.com to emerge a comfortable winner.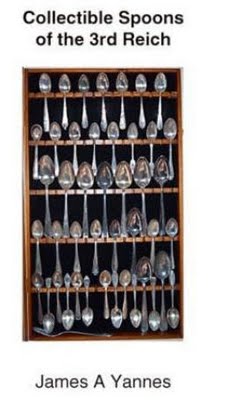 The top six were as follows:
1. Crocheting Adventures with Hyperbolic Planes
2. What Kind of Bean is this Chihuahua?
3. Collectible Spoons of the Third Reich
4. Afterthoughts of a Worm Hunter
5. Governing Lethal Behavior in Autonomous Robots
6. The Changing World of Inflammatory Bowel Disease
Horace Bent, The Bookseller magazine's diarist, said "Crocheting" was always the front runner.
"It defended its poll-topping position despite strong support for the spoon-carrying Third Reich, once again attempting to muscle in on someone else's territory."
Bent added: "I confess that when the credit crunch began to bite British publishing, I feared for the future of this most prestigious of literary awards.
"Surely oddly titled books would suffer in a climate that was prompting publishers to focus on more bankable works -- like frankly lamentable biographies of Z-list "celebrities' and those depressing white books with doleful children on the cover."
"I believe Crocheting Adventures with Hyperbolic Planes is a worthy champion to stand alongside the likes of 'Greek Rural Postmen and Their Cancellation Numbers' and 'Living with Crazy Buttocks' as winners of this distinguished award."
Philip Stone, The Bookseller's charts editor, said the magazine had received more than 4,500 votes, which had been a reflection of the oddest and therefore strongest shortlist in the 32-year history of the prize.
"I think what won it for Crocheting Adventures with Hyperbolic Planes is that, very simply, the title is completely bonkers," he added.
"On the one hand you have the typically feminine, gentle and woolly world of needlework and on the other, the exciting but incredibly un-woolly world of hyperbolic geometry and negative curvature.
"In Crocheting ... the two worlds collide in a captivating and quite breathtaking way."
(Reporting by Stephen Addison; Editing by Paul Casciato)