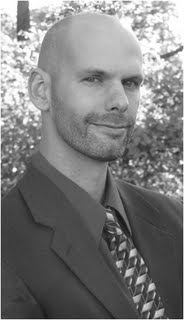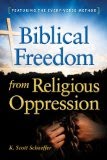 Boyertown native K. Scott Schaeffer (unknown to me whether he is related to the Schaeffers of former South Reading Avenue Pa. Dutch restaurant fame) has penned a book, "Biblical Freedom from Religious Oppression" (Albireo Publishing, $14,95, trade paperback, 256 pp.)
Midwest Book Review calls Schaeffer's work "an intriguing and fascinating read that may change some reader's lives for the better."
The following is taken verbatim from the Midwest Book Review:

Schaeffer examines how the teachings of most Bible-believing churches conflict with the Bible's teachings. Using messages that resonate throughout the Bible to free Christians from strict, man-made religious rules and practices that add to human misery, Schaeffer delivers a complex and controversial book that shows how the Bible is actually more lenient than the Church.

"Schaeffer explains how Christians can achieve religious freedom by using the Every-Verse Method of Bible Study — a means through which the Bible is studied in totality, as opposed to pulling isolated verses out of context — on some of the most complicated — and confusing —issues Christians face.

"Meticulously researched and engaging, Biblical Freedom from Religious Oppression contains over 700 Bible verses and examines Biblical perspective on such issues as: freedom, creationism, alcohol consumption, sexual thought, divorce and re-marriage, oppression of the poor, Christian political power, judgmentalism, and religious arrogance. Rather than focus on isolated verses in the Bible, Schaeffer presents all of the applicable verses that address the various issues and explains the historical background, whereby allowing readers to achieve a greater understanding of the Bible's message. For example, Schaeffer presents all 35 Bible verses addressing alcohol consumption, and upon examination of each verse, it becomes clear that the Bible's stance on alcohol consumption is far more lenient than that of many churches.

Biblical Freedom from Religious Oppression explains the Four Fundamental Freedoms of the Christian Faith, as well as the Four Freedom Defeaters. Moreover, Biblical Freedom from Religious Oppression presents, in clear and concise terms, where the Bible and the Church differ in sections entitled "Required by the Church, but Not by the Bible," "Forbidden by the Church, but Not by the Bible," and "Committed by the Church, but Opposed by the Bible."

Thoughtful and thought-provoking, Biblical Freedom from Religious Oppression explains how Christians can differentiate between which Christian practices are truly Biblical, which are optional, and which are evil, and explains how to achieve freedom from the myths, misconceptions, and man-made rules that prevent us from leading the lives God intended.

According to Schaeffer, "Millions of people have been driven away from both the Bible and God thanks to those who have distorted isolated Bible verses to promote oppressive religious traditions. The good news is that the Bible actually rescues us from this oppression. Biblical Freedom from Religious Oppression is simply a fresh look at the Bible, stripping away tradition and assumption as much as possible, and, from beginning to end, forces us to let the whole Bible dictate the truth to us. It denies us permission to approach the Bible with the intent of finding verses that support our pre-existing beliefs. My hope is that readers are prepared to have their traditional beliefs challenged, but will ultimately develop a greater appreciation for what Christianity is all about."

Schaeffer now devotes his life to exposing the differences between Biblical teaching and church tradition.
"Biblical Freedom from Religious Oppression" will be nationally released on Oct. 15. To learn more, check out the
Biblical Freedom website
.