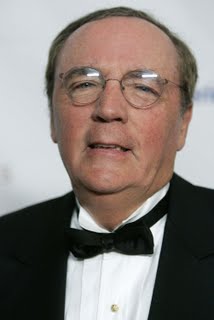 James Patterson just created a new definition for deadline pressure.
He must've wanted a challenge ... and a few more million dollars.
Crankin': Patterson to write 17 books in 3 years
NEW YORK (AP) — After more than 40 best sellers, James Patterson is just getting started.

He has agreed to a 17-book deal with his longtime publisher, the Hachette Book Group — an unthinkable commitment for most writers, but for Patterson a mere three years worth of work.

"Jim has all of these incredible franchises," says his literary representative, Washington attorney Robert Barnett, who cited such popular series as "Maximum Ride," ''Daniel X" and the Alex Cross detective stories. "And when you put all of those franchises together, that's a lot of books."

Hachette announced Tuesday that the ultra-prolific novelist will turn out 10 adult thrillers, one nonfiction work and six novels for young people by the end of 2012.
Financial terms were not disclosed.

Patterson will have help with those books. His co-authors have included Maxine Paetro and Andrew Gross and he will continue to use collaborators, Barnett says.


"Whenever he works with a co-author he fully discloses it," Barnett says. "There's no secret he works with collaborators."