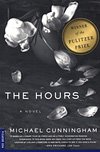 (And I'm not talking about The Mercury's two Pulitzer Prize winners, Tom Kelly and Tom Hylton). Here's a story on an upcoming presentation from a more recent Pulitzer winner written by our sister paper, The Lansdale Reporter:
(note, the event will be simulcast to MCCC's Pottstown campus)
Pulitzer-prize writer to speak at MCCC
By staff, The Reporter 10/20/2008
Michael Cunningham, Pulitzer Prize-winning author of "The Hours," will be featured at Montgomery County Community College's annual Writers Conference.
The event is set for Nov. 14-15 in the Science Center Theater, 340 DeKalb Pike, Whitpain.
It also will feature conference workshops by other writers on novel, short story, query letter, poetry, writing for the Web, journalism, comics, romance and literary law.
There will be a hospitality center, an agents panel, and individual appointments with agents.
The Writers Conference will begin Nov. 14, at 3:30 p.m. with a question and answer session with Cunningham for registered attendees.
An hors d'oeuvres reception follows at 5:30 p.m., followed by Cunningham's keynote address at 7:30 p.m.
The recipient of a Whiting Writers Award (1995), a Guggenheim Fellowship (1993), a National Endowment for the Arts Fellowship (1988) and a Michener Fellowship from the University of Iowa (1982), Cunningham is one of the preeminent American writers working today.
His novel "A Home at the End of the World" was published by Farrar, Straus & Giroux in 1990. "Flesh and Blood," another novel, followed in 1995. He received the 1999 Pulitzer Prize for Fiction and the PEN/Faulkner Award for his novel "The Hours."
He has written one nonfiction book, "Land's End: A Walk Through Provincetown." He is also the author of "Specimen Days" (June 2005), and his work has appeared in The New Yorker, The Atlantic Monthly, The Paris Review, and other publications.
His story "White Angel" was chosen for Best American Short Stories 1989, and another story, "Mister Brother," appeared in the 2000 O. Henry Collection.
The conference continues on Nov. 15 with individual meetings with publishing agents for pre-registered attendees, a panel discussion on working with an agent, and workshops on the pragmatic issues relating to writing across a range of genres for various markets.
Registration for all Friday and Saturday events costs $85 when postmarked by Oct. 31, or $95 any time after. A discount is available for pre-registered senior citizens, MCCC staff, and Montgomery County Intermediate Unit staff.
An additional discount is available for MCCC and Montgomery County Intermediate Unit students.
Tickets for Cunningham's presentation only on Friday night cost $15. The Friday night presentation will be simulcast to the West Campus in Pottstown.
Additional details are available at www.mc3.edu/writers-conf, by calling the (215) 619-7422 or by e-mailing writersconf@mc3.edu. Conferees may register by mail or online.
Learn more about Cunningham and read some of his work on his
Web site