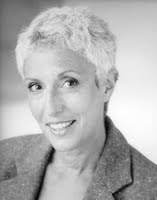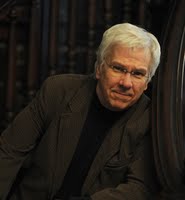 "There's a real love of a lie,/Liars find ready-made for lies they make,/As hand for glove, or tongue for sugar-plum." ~Robert Browning
If you think of fiction, or a story, as a lie of sorts, then it might dawn on you why some Philadelphia-area professional writers are part of a group called The Philly Liars Club.
Eight members of that group, so-called because they "basically lie for a living," will be hosting a party called "Liars Tell the Truth about the Trappe Book Center," which will be held at the 130 W. Main St., Collegeville, store on Saturday, April 17 from 1 to 3 p.m.

This free event is and open to the public, will feature free goodies, the opportunity to meet eight authors, and will offer chances to win prizes that include book bags and signed books. There will even be a story time for kids, featuring an original picture book manuscript read by author Keith Strunk.
Visitors to the April 17 celebration will get to play Truth or Lie games for prizes, and will enjoy hanging out with the following "Liars":
Stoker and Nebula nominated fantasy author Gregory Frost (pictured above, titles include "Shadowbridge," and "Lord Tophet," Del Rey/Random House); author of dynamic forensics thrillers Jon McGoran, who writes as D.H. Dublin (titles include "Freezer Burn," Berkley); women's contemporary fiction author Kelly Simmons ("Standing Still," Washington Square Press/Simon and Schuster); celebrated crime writer Dennis Tafoya ("Dope Thief," St. Martin's); social media guru and magazine feature writer Don Lafferty; popular author of young adult novels Marie Lamba ("What I Meant…", Random House); best selling mystery novelist Merry Jones (pictured above, titles include "The Borrowed" and "Blue Murders," Minotaur Books); and actor, playwright and historian Keith Strunk ("Prallsville Mills and Stockton," Arcadia Publishing Images of America Series).
"We're throwing this party to celebrate just how lucky we are to have an independent bookstore like Trappe Book Center in our area," said author Merry Jones. "Independent bookstores are special places, each with their own personality. Yet all over the country, indies are disappearing — squeezed out of business by online retailers and big chain bookstores. We want everyone to think of the indies first when it comes to purchasing a book. The truth is that they offer everything the competition does, and so much more."
I've been to Trappe Book Center, and it's all true. Great, big well-stocked store and knowledgeable staff.

"The best part is that when you buy from an indie like Trappe Book Center, you are keeping your dollars local, and benefiting your own community," said author Jon McGoran. "We all need to remember that independents are so much more than stores. They are the heart and soul of their communities."
Locally owned and operated, Trappe Book Center offers book clubs for adults and kids, free literary events, and they often work with organizations to help them fundraise for important local causes. The store has conducted a Battle of the Books to celebrate literacy, and has run an Angel Tree over the holidays to provide books for local children in need.
"We are always seeking new ways to be involved in our community," said Little, who points out that the store also works with more than 200 local schools to help with events, fundraising and special programs.
"I can't imagine what life would be like without wonderful independent bookstores like this," saids author Kelly Simmons. "We hope everyone feels the same and comes to our Liar's Club party to show the Trappe Book Center how strongly they support this local gem. It's going to be a really fun celebration – honest!"
For more information, or to reserve a copy of an author's book before the event, call the Trappe Book Center at 610-454-0640.