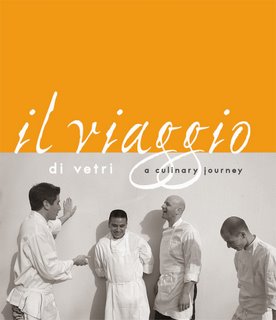 Acclaimed chef Marc Vetri, a James Beard Award winner, will be stopping at the Anthropologie store in his hometown of Philadelphia for a special book signing this Saturday, June 27, from 11 a.m. to 1 p.m.. Customers will have a chance to chat with Vetri about recipes, techniques and his debut cookbook, Il Viaggio di Vetri (Ten Speed Press, 2008). The book was co-authored by David Joachim and features photographs by Douglas Takeshi Wolfe.
Anthropologie is located at 1801 Walnut Street, Philadelphia.
Vetri is the owner of Philadelphia restaurants Vetri and Osteria.
Vetri is known for his rustic Italian cooking. This from Osteria's website: "Trained in Bergamo, Italy, by some of the region's most noted chefs, Marc Vetri brings a bold, contemporary sensibility to classic Italian cooking. Within two years of opening his eponymous Philadelphia restaurant, Vetri was named one of Food & Wine's Ten Best New Chefs and received the Philadelphia Inquirer's highest restaurant rating. In 2005, Vetri won the James Beard Award for "Best Chef Mid-Atlantic."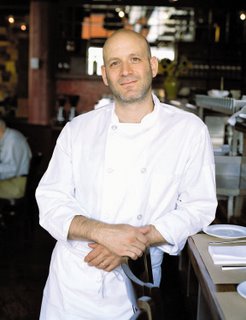 Too bad he won't be cooking...